Moderator Profile


Name: Tim Klein
Age: 24
Location: Greenville, SC
Occupation: Lead Customer Support Agent
Member Since: Late 2007
Automotive experience strengths: Detailing is a huge passion for me, I love it. I can also do general repair, but do better with small detailed projects.



Vehicle Stats


Year/Make: 1998 Mitsubishi Eclipse RS (Although might as well be a GS now)
Car Name: Mandy Moore
Color: Black
Goals: Not sure, autocross and HPDE definitely.


Dyno Sheets


March 28, 2010


121.7whp/129.1wtq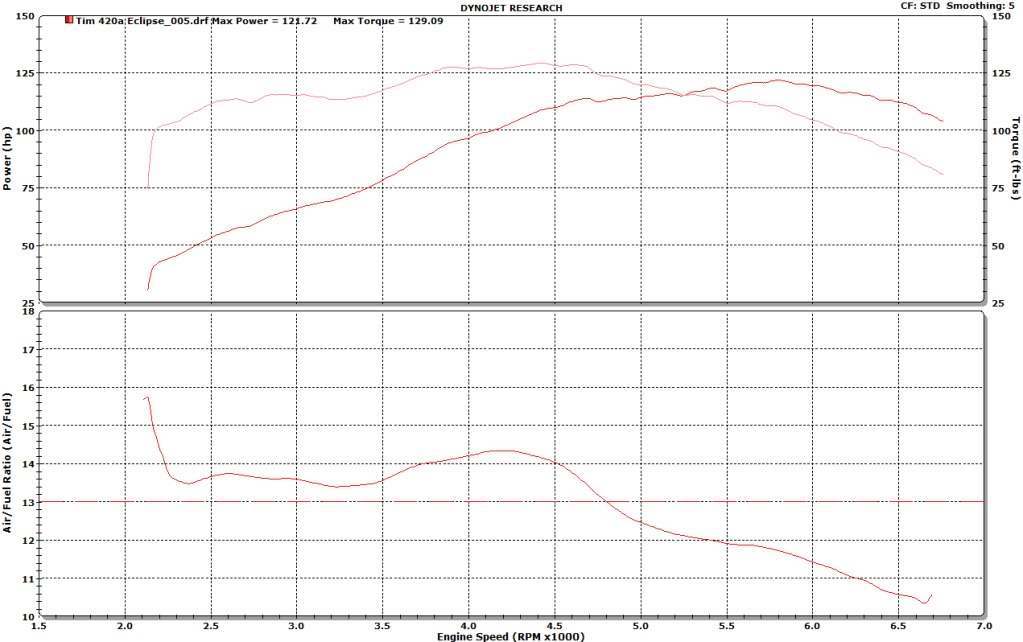 May 27, 2011


170.01whp/148.89wtq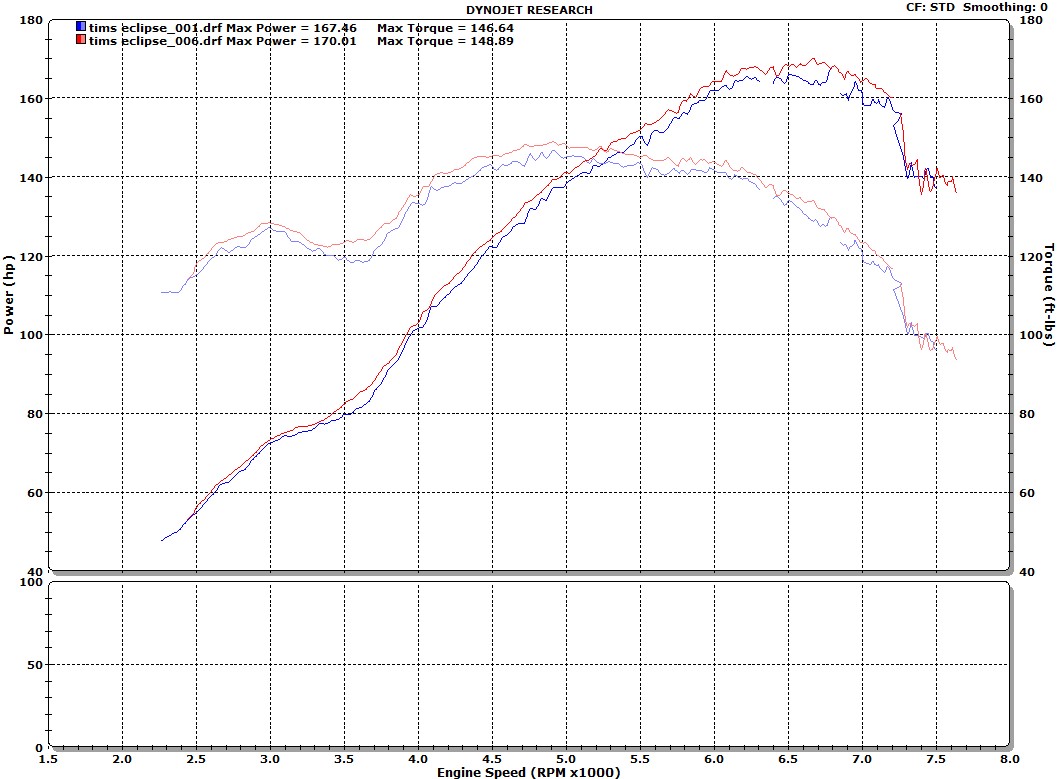 Engine Management/Data


MS2 V3 Full Standalone with full sequential.
Innovate LC1/XD16 Wideband
Innovate G3 Oil Pressure
Stock harness and ECU removed.


Engine/Trans Modifications


280k miles as of 11/22/2011!
All Motor Mike intake manifold
HKS Carbon Ti Catback
Greddy Header
EGR removed
AFX UDP
MP 60mm TB
C&R radiator with Spal 12" fan
Fidanza Aluminum Flywheel
F1 Racing HD clutch (non-mod)
Quaife LSD
Rebuilt shifter assembly with B&M STS.
Greddy counter weight shift knob.
10.5 CP Pistons
Eagle Rods
2.7L Rockers
2.4L Lifters
Crane 18s
Fidanza cam gears
Mild ported head, Crower valves and ti retainers, +1mm valves
ARP head studs, main studs, cam studs, intake and exhaust studs, and flywheel bolts.
Corbin's Alternate ELDS Setup


Chassis Modification


17x7 Kosei K1 TS +42 offset, 14lbs with 5mm spacers.
225/45/R17 Dunlop Direzza DZ101.
RM Sway Bars.
Prothane bushings.
RRE Under brace.
Tein Flex coilovers.
DC CS2 front and rear strut bar.
GSX front brakes.
Rear discs.


Interior Modifications


Alpine HU
Hertz ESK-165 Components
Image Dynamics ID10 Subwoofer.
Massive Audio NX4 small form factor amp.
Power windows/locks from a GS.
Directed 530T Remote Window Control Module
Custom fiberglass box in the passenger trunk panel.
Black carpet.
Schroth 4 Harnesses.
Momo Competition steering wheel and hub.


Exterior Modifications


Antenna removed
Redline Tuning hood strut kit
EDM Tail lights


Awaiting Install


2ga Talon side skirts


Pictures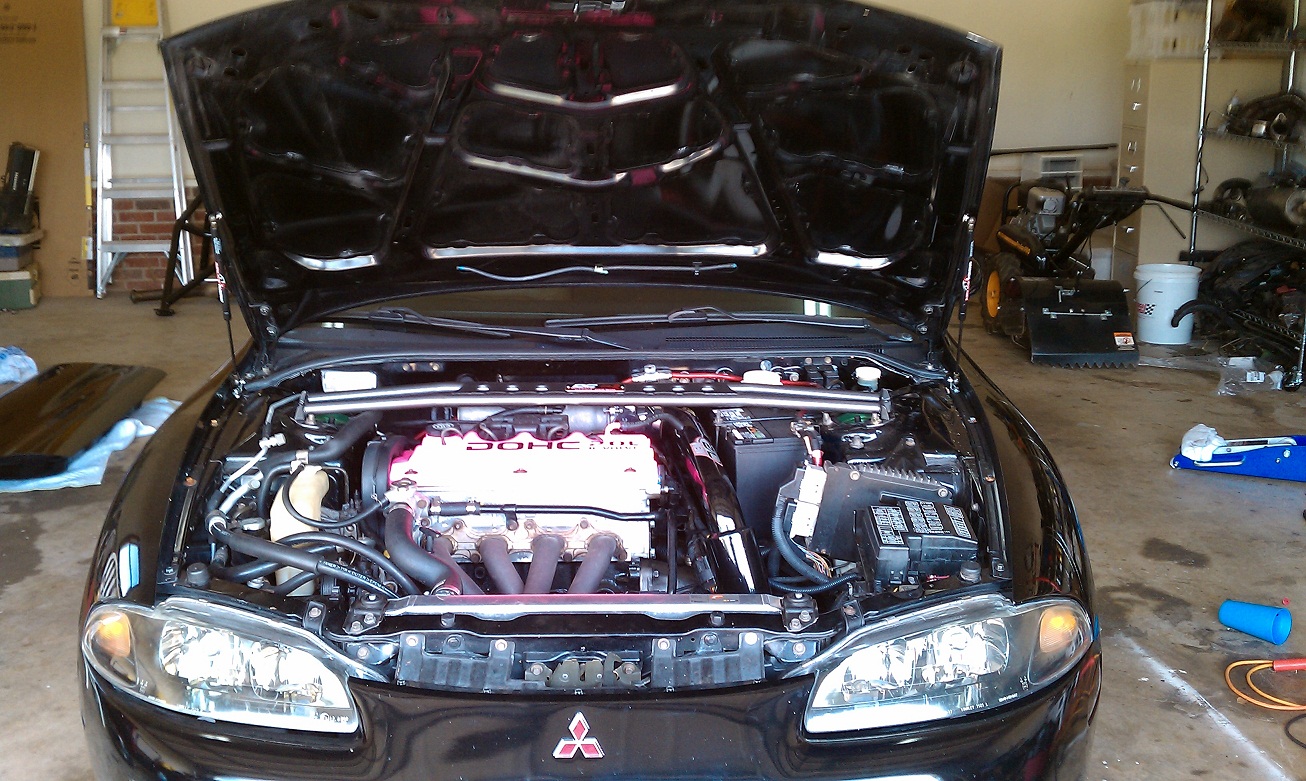 Document statistics: Last modified on 2012-09-18 20:45:18 by teklein