By Jamie, jack_of_trades Nov-19-06 12:38 PM

How to install a Walbro 255 fuel pump in a stock 2gnt bracket.
Note: The pictures depict a 95-96 bracket. The procedure is the same for the 97-99.

This is all the parts you will need for this simple mod.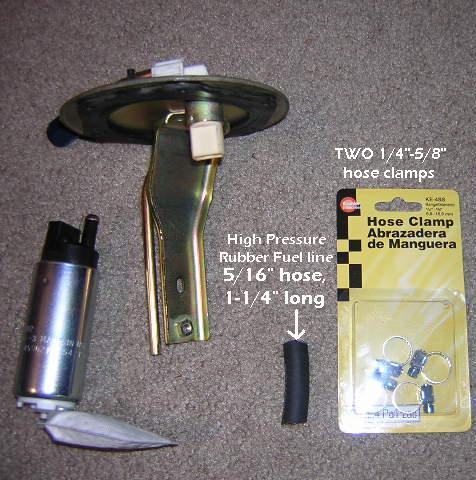 Remove the fuel pump assembly.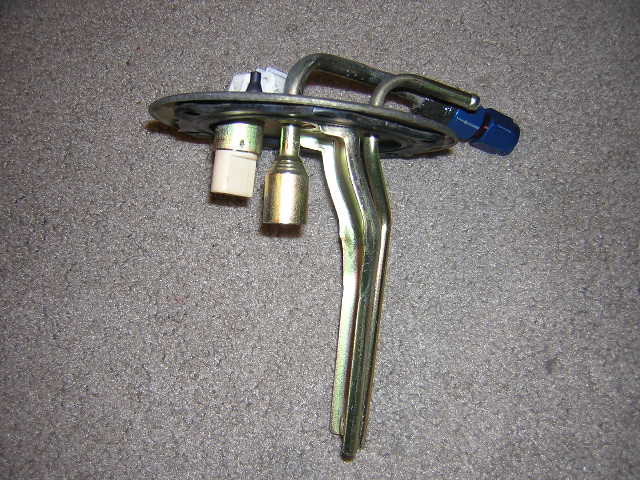 WASH THE ENTIRE ASSEMBLY WITH SOAPY WATER AND RINSE BEFORE CUTTING!!
You will need to cut off the brass inlet where the stock o-ring slides into.
Cut the brass inlet off where it connects to the tubing.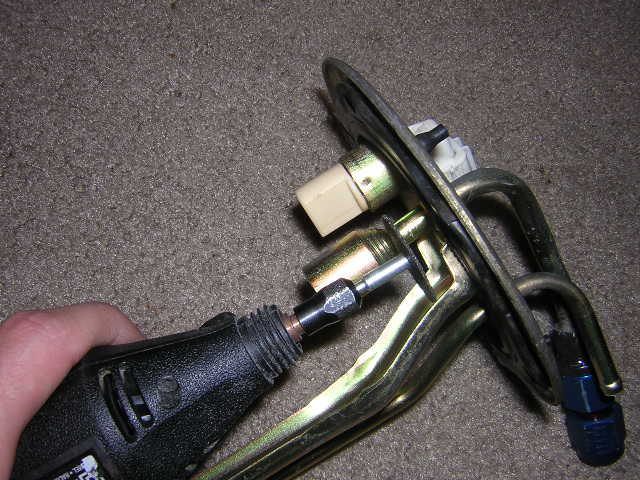 Remove any burrs or metal debris from inside the tubing.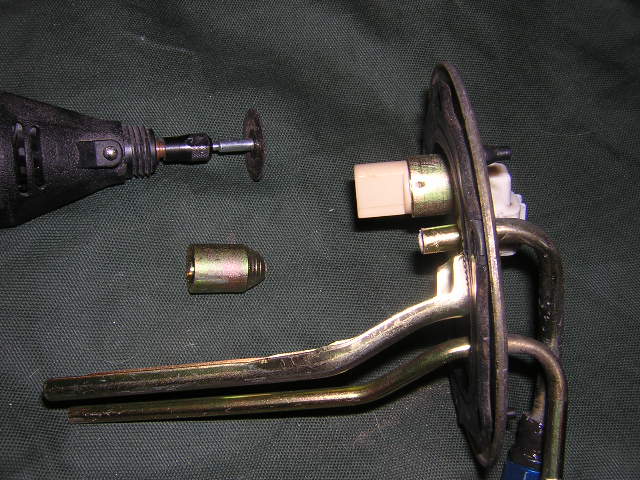 Step 1.Slide the 5/16" hose over the tubing.
Step 2.Slide the 2 clamps over the hose.
Step 3.Plug in the fuel pump connector and slide the fuel pump outlet into the hose end.
Step 4.Install the brass "L" bracket onto the base of the fuel pump assembly before clamping down the rubber hose.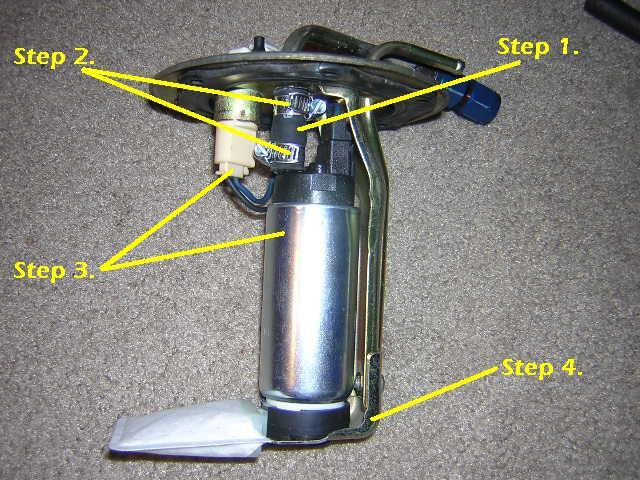 Be careful with the silver nub on the end of the Walbro (visible in the first picture), it's a delicate check valve that you need. It isn't crimped on very well, and if you pull too hard on the rubber hose, it can come off.

Once the assembly is installed in the factory location, tighten down the hose clamps.

VOILA!! A Walbro 255LPH fuel pump installed in the factory location without bottoming out on the bottom of tank, suffocating the bottom of the fuel pump strainer and picking up debris that settles on the bottom of the tank.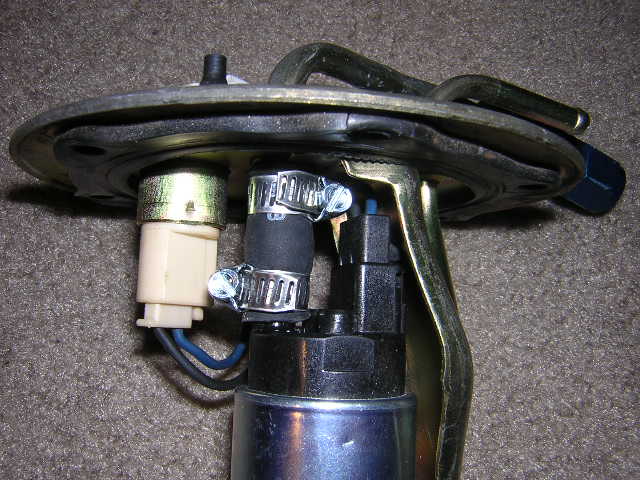 ____________________

Cars Modifications Power Turbo Fuel_System Walbro 255lph-HP pump install in stock pump bracket



Document statistics: Last modified on 2006-12-02 20:33:35 by kain_99gs