I purchased this product from Treadstone about two weeks ago while shopping for parts for my new turbo kit, it looks great, but it has some fitment issues and of course you have to weld it to your exhaust so you have to have those things in your mind when you go to purchase it.

As I was installing it, much to my dismay, I discovered that the downpipe will not fit with the passenger side radiator fan on the car. After removing that fan the downpipe went in relatively smoothly.

The dumptube was another pain to install as it was hitting the A/C condenser (I believe that's what that piece is). So I had to bend the pipe slightly to get it in but it finally went in. The welding at my local shop was $100 to have the downpipe welded to the exhaust and a 90* bend welded onto the dumptube so that it could dump straight into the downpipe.

Enough talk, pictures are worth a thousand words right?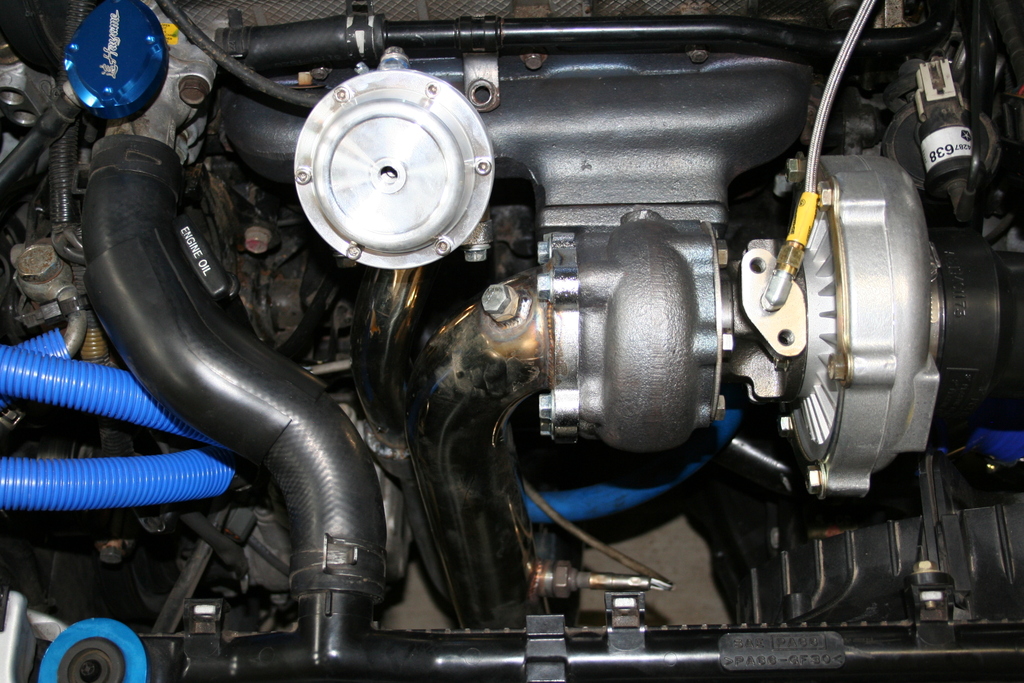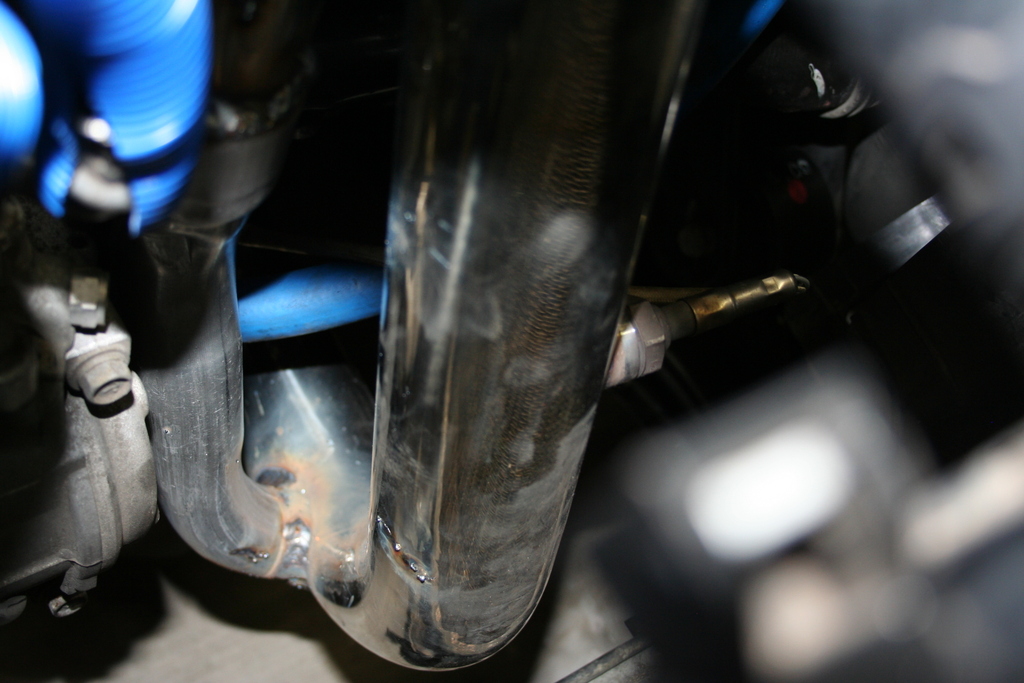 Document statistics: Last modified on 2008-08-26 21:19:03 by Agas