Custom Turbokit Intercooler installation and Pipe routing.

by Mike D (totaleclipse_05)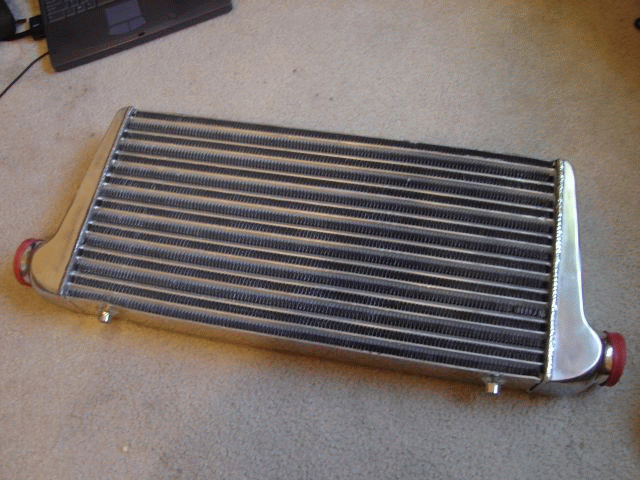 OK, I have posted this writeup since I've noticed many people are wondering how to incorporate their intercooler and piping with their custom turbokits. This writeup and pictures are from my first turbo install on my Eclipse and worked for me so hopefully it can be of some help for you. I broke it up into 2 parts, mounting intercooler and cutting and installing piping.

MOUNTING THE INTERCOOLER ON THE CAR:

Alrighty, the first thing I noticed with my FMIC I received was there was no brackets included with it so I had to come up with a way to mount (and secure it) onto the front of the car. I made my way over to the hardware store (Home Depot, Lowes, Menards, whatever is closeby you) and went into the door section. I found some brackets that I don't know what you would use them for, but made them work for my car. They were 90* metal brackets with some holes to screw something together. Here is how I incorporated them onto my car.

I had to bend this bracket to make basically two 90* bends on it. A vise and hammer would make this very easy and very similar to the other one for the other top. I took one of the bumper bolts and flipped it so I could mount the bracket securely as I figured 3 bolts holding the bumper in the front would be sufficient enough.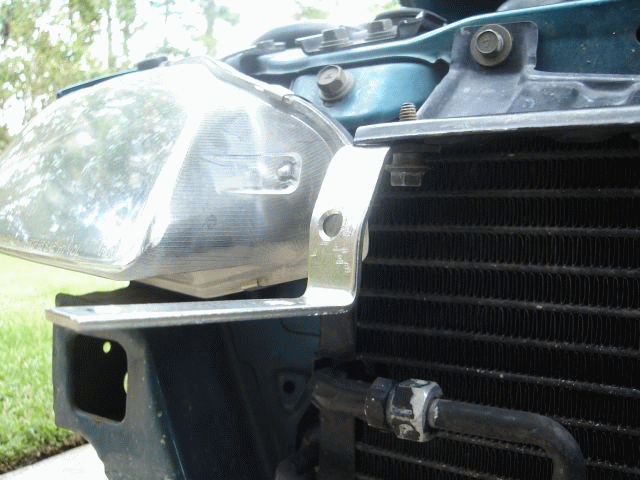 Here is a picture of how I mounted the brackets for the bottom.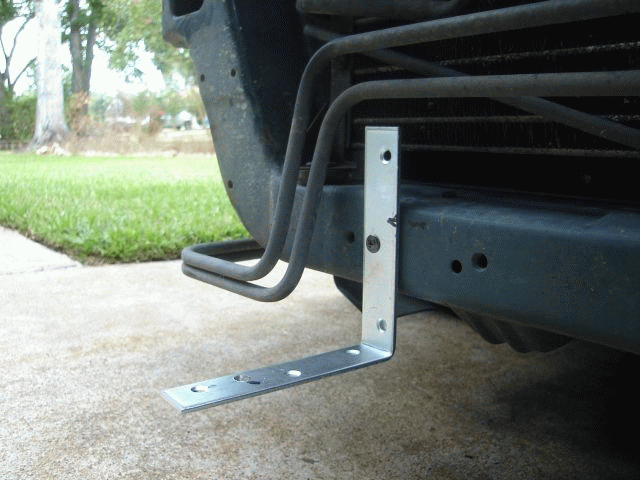 I recommend you doing the top first and getting it centered before doing the bottom as you can loosen the bolt holding the brackets for the top and "sway" the IC from left to right to get it centered. This part took a lot of measuring to get everything lined up and right. Mount the bracket so the IC kind of "sits" on them to relieve some of the weight of it. I had to drill some holes in the brackets to secure them to the IC so make some marks to know where to drill before removing them from the car to do it. I know I only used one screw to hold them to the radiator support, but once all bolted up, it was quite sturdy and would not move.

Here is what the brackets should look like after all mounted up: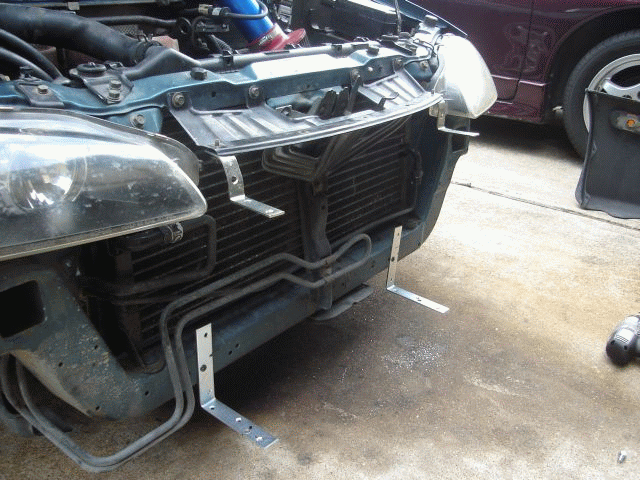 Here is a pic of what the finished product should look like after mounting the intercooler: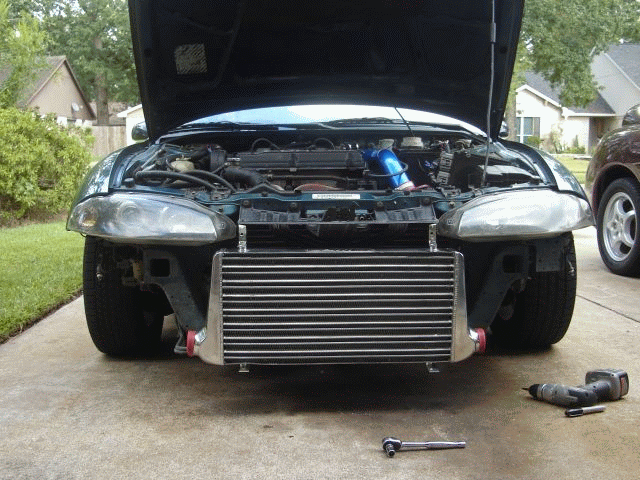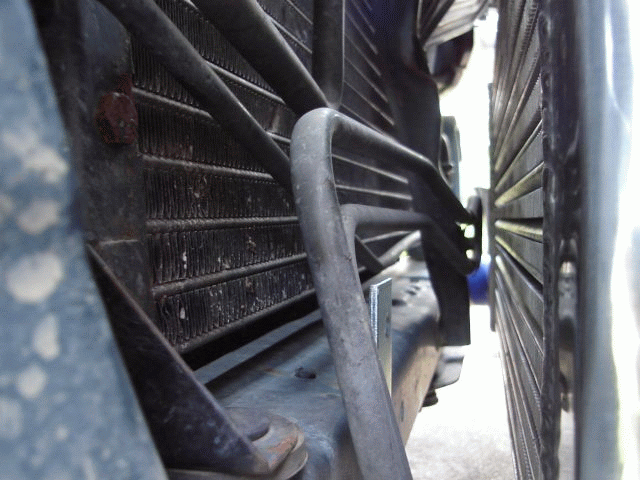 You will probably need to cut your front bumper to fit it back on as the FMIC tends to hit the grill area of our bumpers. I used a box cutter and some good 'ol elbow grease to get it cut to fit.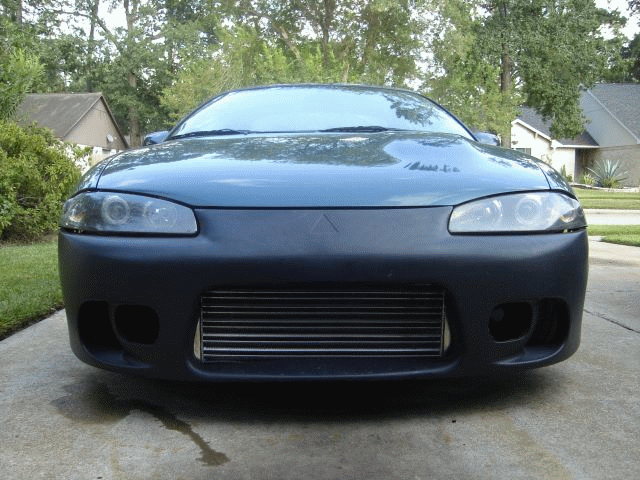 CUTTING AND INSTALLING THE PIPING FOR THE INTERCOOLER

OK, this should be pretty easy compared to mounting the intercooler. This is how I have my IC piping run. I found this way the easiest way with the materials (piping, couplers, clamps) I had included with my FMIC kit. Hopefully this helps someone that has questions about how to run it.

This part will be pretty straightforward:

90* coupler off of IC inlet and 90* pipe connected to that.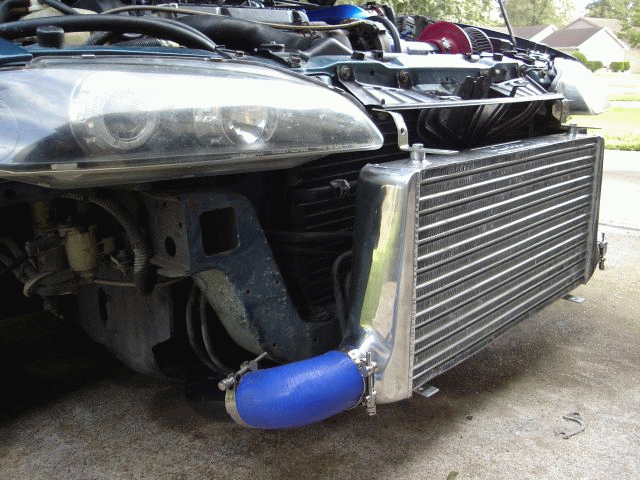 Another shot of the 90* pipe. (I eventually had to add some length to this pipe to get it farther down)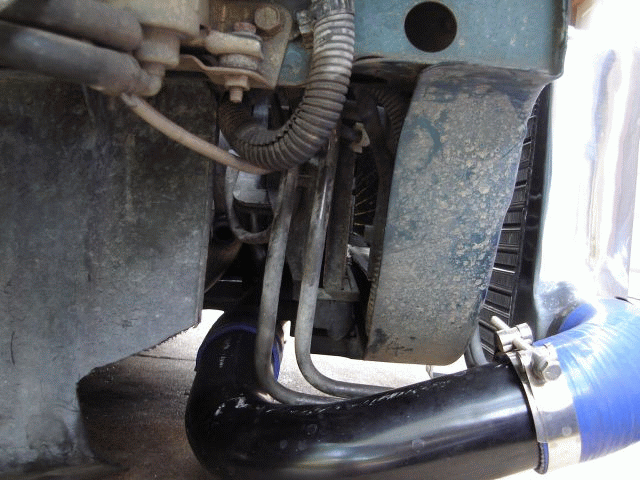 I believe this was a 60* pipe connected to a reducer coupler onto the turbo.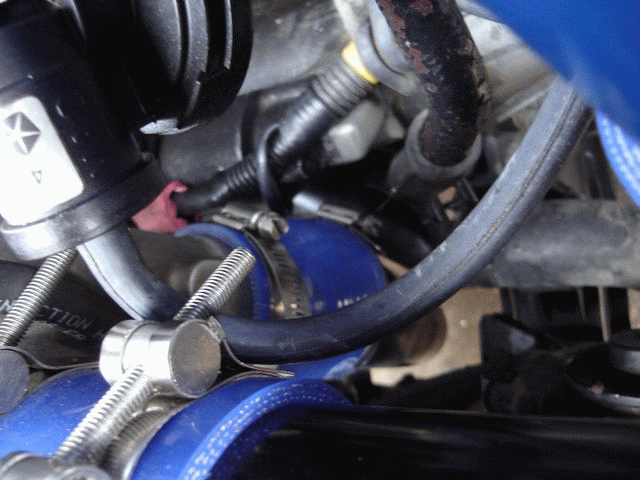 Other side of IC, 90* coupler on outlet connected to a short 90* pipe (basically I cut the bend only from the pipe they included).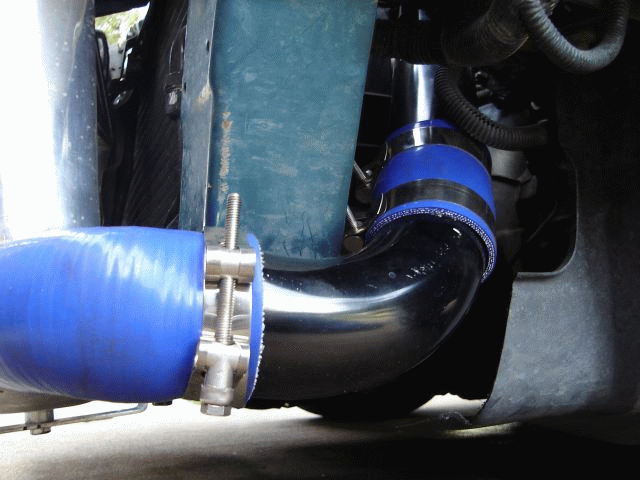 Straight pipe to bring it up toward the TB area (I had my BOV flange welded to this pipe as well).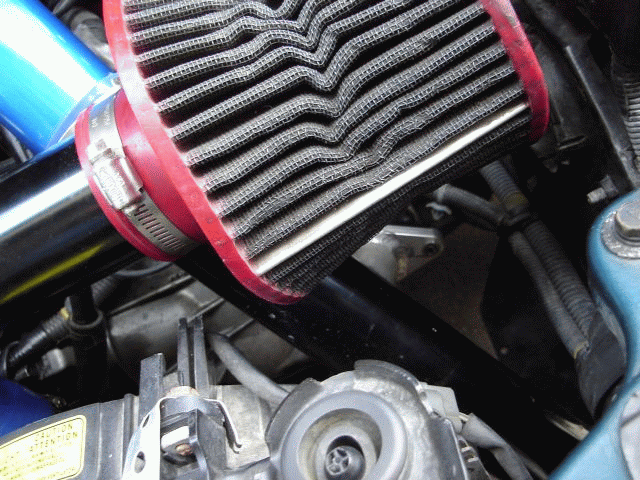 I reused my AEM short-ram pipe for this top section to connect it to the TB, but you could probably use a 45* pipe with a 90* coupler off the TB to connect them also.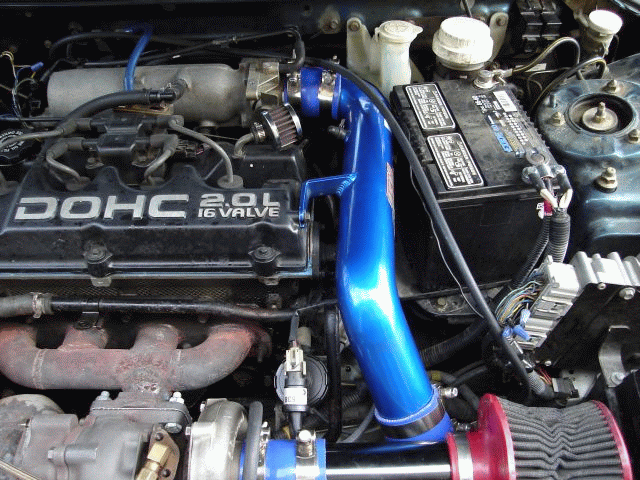 That should do it! I will be adding to this whenever I think of something that could be useful to members.


Here's a page with pictures of several different intercooler setups, and pipe routings...

2GNT_Member_FMIC_Setups

THIS WRITEUP IS PROPERTY OF TOTALECLIPSE_05 (Mike Dostal) UNLESS OTHERWISE NOTED. PLEASE DO NOT USE/TAKE ANY PICTURES OR CONTENT FROM THIS WRITEUP WITHOUT PERMISSION FIRST!

Turbo



Document statistics: Last modified on 2007-10-25 08:34:51 by totaleclipse_05