PROFILE | CODE4
AZ2GNT Administrator





Name:

Dave Tsang


Age:

30


Location:

Tampa, Florida


Occupation:

TIG welder/Fabricator


Member Since:

November 2003


Form < Function



I became the second owner of my 1999 Eclipse RS in October of 2003. Loved the car for what it was but like most auto enthusiasts I always wanted more. The following years showed small improvements around the car with the suspension and motor. I have never been one for exterior bling/chrome or otherwise non-performance modifications.


Setup:

Race port & polish cylinder head | 285 cfm intake side @ .500" and 235 cfm exhaust side @ .500"
PT hydraulic lifters
Mopar 2.7L cam followers
Crower Stage 3 Camshafts
Crower 4G63 spec valve springs and titanium retainers
Mopar OEM valve keepers
SI 1 mm oversize stainless steel valves
SI Bronze Valve Guides
Mopar OEM valve seals
Boomba Racing adjustable cam gears
ARP Cam studs

1999 Stratus Block - 2.4L EDZ
0.020 overbore
JE Pistons 8.5:1
JE Piston Rings
Crower Connecting Rods
Mopar OEM main and rod bearings
ARP Main Studs
ARP Head Studs
Ishihara-Johnson Crankscraper/Baffle/Windage Tray
Balance Shafts Removed
SRT4 Oil Pan & Pickup
SRT4 Timing belt Tensioner
SRT4 Water Pump
SFI rated Flexplate
SouthBend 6 Puck Ceramic disc, AL Flywheel
ARP flywheel hardware

Treadstone Turbo Manifold
GT3076R (T31 Hotside w/2.5" V-Band)
TiAL 38mm Wastegate, atmosphere dump
Synapse Engineering Synchronic BOV
Stainless Steel IC piping
Hahn Racecraft FMIC
Hallman MBC Pro w/AN fittings
Tanabe 3" SS cat-back exhaust

Walbro 255lph HP
Custom 1/2" aluminum supply line
Aeromotive 10 micron filter
Custom -6 AN fuel rail (Star Turbo Talon)
RC Engineering 750cc injectors
Aeromotive 1:1 FPR
5/16" return line

MegaSquirt II V3.0, MS2/E, sequential injection, 4 bar w/baro correction, peak & hold board.
Innovate LC-1 WBO2

Stage 3 NV-T350 built by Doug over at http://xtremefabrications.com/
3.55 Final Drive
Quaife LSD
DriveShaftShop Level 5 axles & hubs

DGR Suspension Coilovers with 15k/8k SWIFT springs
RMDSM Sway Bars
Tanabe Front and Rear lower tie bars
DC Sports rear strut bar
Evo VIII Enkeis 17x8 +35 powdercoat black
Yokohama S.Drives 245/45/WR17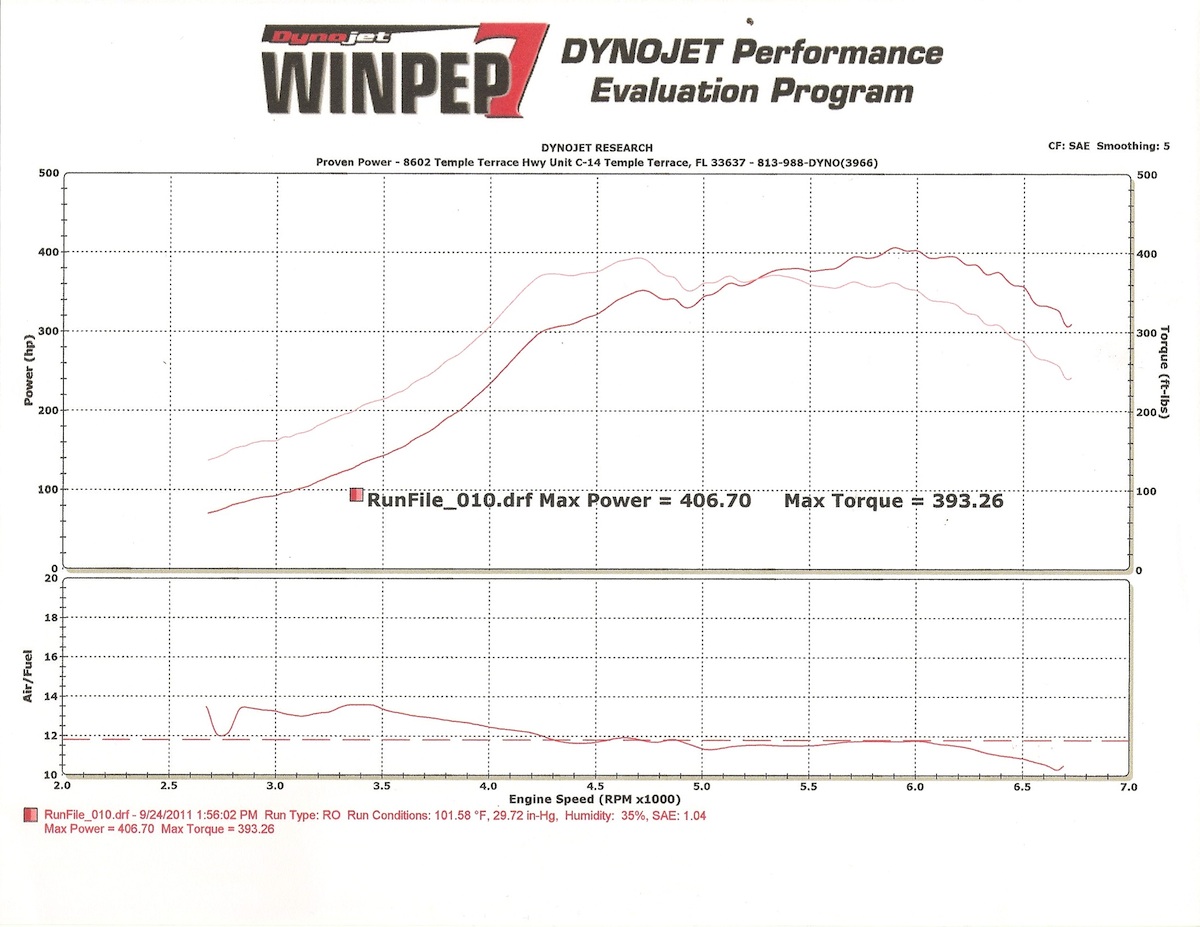 Moderators / Our_Members / FL_-_Florida



Document statistics: Last modified on 2012-03-02 17:40:49 by CODE4